E

nabling banks and other financial Institutions to reach millions of people

!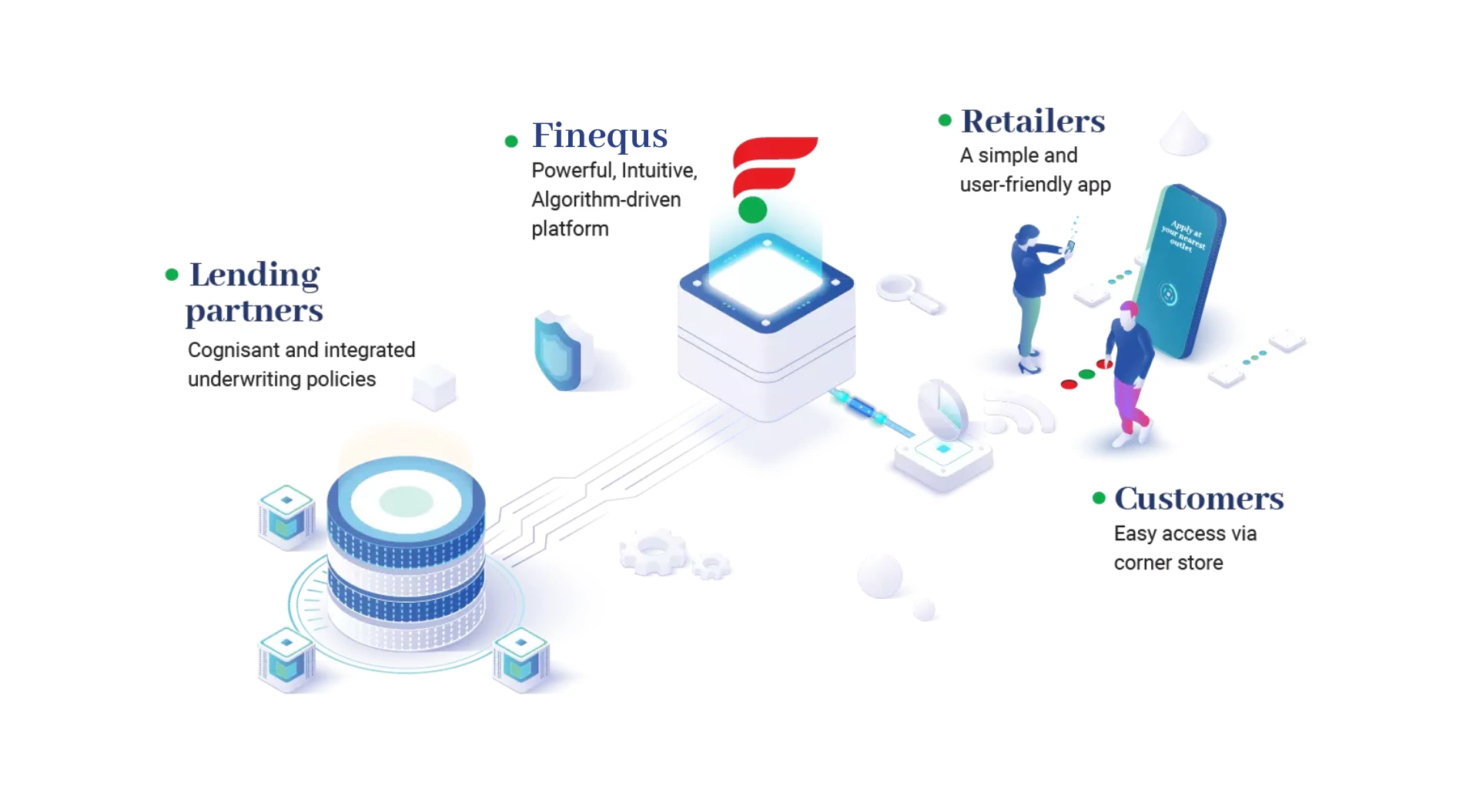 Artificial Intelligence meets Native Intelligence
.
Our unique phygital model connects India's vast retail distribution network to our powerful fintech platform , facilitating reach and distribution conveniently to anyone seeking financial services With Simple log-in and minimal information, the retailer helps the customer apply for any financial product that the applicant requires. The platform matches the requirements and displays the best available options to the customer.